Commercial Travel Accident Insurance
TDC Insurance offer travel accident insurance to protect you when you travel on business. If you plan to take a few days after your business is finished as a holiday, just let us know and we can extend the policy. Our policy covers personal accident and medical expenses.
If you are going on a trip you may need to evidence that you can cover the cost of medical bills during your stay. Our policy provides you with peace of mind that should a mishap occur during your trip you are covered.

Travel (Single trip)
Coverage can be purchased for a single trip if you are an infrequent traveller.

Travel (Annual)
Cover can be purchased for all trips your employees may take in the course of a policy year.
Special Features
Our travel covers are tailored to your individual needs and competitively priced, call to see one of our underwriters if you have any questions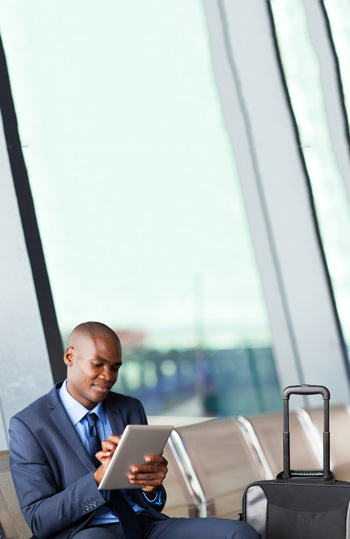 What our customers say...
In my business we have a number of individuals who regularly travel throughout the region. I find that my TDC Insurance annual travel accident policy provides a cost effective and simple way of giving us accident and travel protection.