Welcome to TDC Insurance, the leading provider of personal and commercial insurance services in St Kitts and Nevis.
TDC insurance has been a trusted provider of personal motor insurance, home insurance, and travel insurance, and commercial insurance for businesses, in St Kitts and Nevis for 34 years.
Protecting your interests with insurance
TDC Insurance provides outstanding insurance protection and peace of mind to individuals, families and businesses in St Kitts and Nevis. The Company has been assigned a Financial Strength Rating of A- (Excellent) by A.M. Best, underpinned by robust financial security and sound reinsurance designed to endure the worst conceivable catastrophe. You will find our underwriters helpful and happy to spend time providing quotes and optimal insurance cover to suit you. Faced with a loss, we stick to our side of the bargain. We are committed to fair and quick claims resolution. At TDC Insurance, we value our reputation for being trustworthy and reliable and work hard to maintain our small island personality as we grow across national borders.
I had two claims in a short space of time and everything was settled in a reasonable time and to my expectations. TDC is a great company and because of my experience I encourage others to do business with them. In fact, I had left TDC some time ago but went back to them because they are more efficient and a great company overall.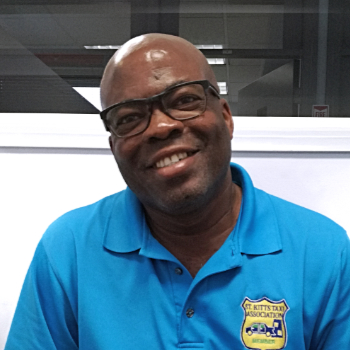 Elvis Mills

How we became the best
After serving as an agency for INA and Capital Life for a number of years, TDC founded its own company, the St. Kitts Nevis Insurance Company Ltd (SNIC) which opened its doors to the public in July 1987. We changed our name to TDC Insurance and achieved an A- (Excellent) Financial Strength rating from the respected interaction rating agency A.M. Best in 2016.
Find out more about us
Always here to help
Our friendly and helpful staff are always on call to answer any questions you may have. For further information about any of our products or services, please read more here.
Help Centre