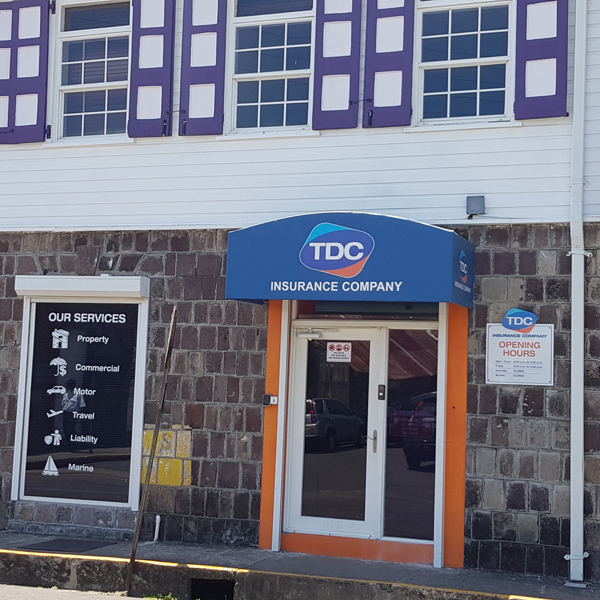 About TDC Insurance
Following a period where TDC operated as an agent for INA and Capital Life in St. Kitts and Nevis, TDC Group established its own insurance business to serve the needs of individuals, families and businesses in St. Kitts and Nevis. It named the business St. Kitts Nevis Insurance Company (SNIC). SNIC commenced trading on 24th July 1987. Under the direction of Austin 'Gary' Da Silva (1987-2000), Nesta Seaton-Clark (2000-2008), Carl Thompson (2008-2017) and Evon Rogers (2017 on) the Company flourished from its humble beginnings to today's thriving insurance business. We changed our name to TDC Insurance and achieved an A- (Excellent) Financial Strength rating from the respected international rating agency A.M. Best in 2016.

Our Ownership
TDC Insurance is a fully owned subsidiary of the St. Kitts Nevis Anguilla Trading and Development Company Ltd (TDC Group), a large regional trading group with a wide range of business interests.
Capital management and financial security

Insurance and financial services in St Kitts and Nevis are regulated by the Financial Services Regulatory Commission (FSRC) established under the Financial Services Regulatory Commission Act, No. 22 of 2009. The FSRC requires that holders of an insurance license comply with certain minimum requirements:

Capital adequacy

TDC Insurance has paid up share capital that exceeds the regulatory requirements of the existing Act and expected requirements under the Uniform Insurance Bill.

Liquidity

TDC Insurance retains adequate liquid funds to meet reasonably foreseeable liabilities.

Solvency

TDC Insurance substantially exceeds the minimum solvency margin.

Reserves Statutory deposit

TDC Insurance deposits a substantial proportion of the Company's assets with the Registrar to satisfy the statutory requirement. These funds cannot be accessed without specific approval from the Regulator.

General reserves / Claims equalisation reserves

In addition to the catastrophe reinsurance cover, TDC Insurance prudently reserves for outstanding claims in respect of its unexpired policies.
Our Values

Thriving for virtuousness
Destined for greatness
Committed to providing the best customer service
Investing in community development
Continuous development